Trimming, Pruning & Maintenance
Tree Trimming, Pruning & Maintenance
Proper pruning will increase a tree's overall health and enhance its natural beauty. Pruning creates the optimum trunk and branch structure for a long life span, reduces hazards, allows for more clearance from buildings and sidewalks, increases root development, and controls growth.
Tree trimming is one of the most crucial parts of tree maintenance and should be done regularly. The job takes a great deal of skill. Every member of our team has the proper training and experience to evaluate whether you need to have your trees trimmed and we are trained to do the job properly.
We offer tree trimming in Allentown, Lehigh Valley, Bethlehem & Easton Areas PA.
Request Free Estimate
"*" indicates required fields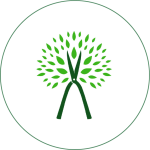 3 Classifications of Pruning
BetterScapes has 3 different classifications of pruning. Our Certified Arborist can assist you in choosing which option will be the best for you and your tree.



We do not top trees or prune trees we feel will not benefit from the trimming.
Monday – Saturday
7:00 AM – 5.00 PM